Radfield Home Care Colchester, Frinton & Clacton
Help people in your community age well and remain connected to what matters most to them.
Hi there, welcome to Radfield Home Care Colchester, Frinton & Clacton
We are your local care champions
Radfield Home Care Colchester, Frinton & Clacton was established to provide exceptional home care to communities in northeast Essex, with the focus to help older people age well at home.

Run by Operations Manager, Sharnelle Wyatt, we specialise in personalised, private care for older people in their own home.

Our Colchester, Frinton & Clacton office is unique as profits made by the business directly support the beloved local charity, St Helena Hospice.
St Helena helps people and their families as they face incurable illness and bereavement. At Radfield we are honoured to be supporting this vital local service that aligns with our goals to help the nation age well and with dignity.
At Radfield, we are a fast-growing, multi-award-winning business with an emphasis on how well we support our Care Professionals; from paying them a fair rate to paying their travel time and helping them develop their careers.

We are united and inspired by our purpose: To keep people connected to the things that matter to them. It's a simple, powerful promise we call Be There. Be There for our clients, Be There for our Care Professionals, and Be There for you.
Everyone who joins the Radfield family has a huge role to play in making it happen and we can't wait to welcome you to the team.
Care with us
Seeing people happy and knowing they are being treated in the best possible way just makes my heart warm up. I am a people person who will always do anything I can to help.

Sharnelle Wyatt

Operations Manager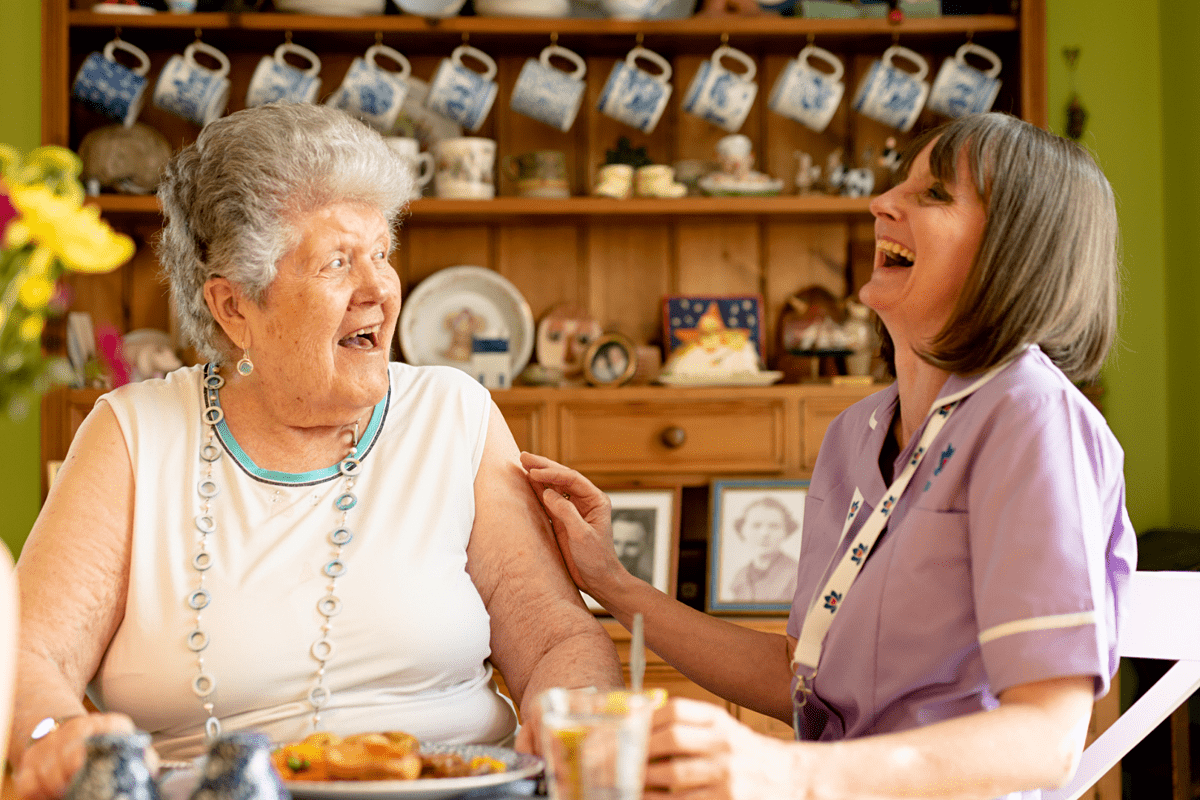 Working at Radfield Home Care Colchester, Frinton & Clacton
We first opened our doors as a home care provider in 2021, quickly establishing ourselves as an exciting provider of quality home care in Colchester and northeast Essex.

Our culture shapes everything we do. From our industry-leading Caring for our Carers™ pledge and core values to our range of benefits and development opportunities, we support and invest in our team to empower them to support our clients and their families.
We are proud to be a Living Wage Foundation Employer, paying the independently calculated Living Wage rates to all our Care Professionals.
Our focus is on our team, our clients and their families. It's always nice to see our impact recognised by others and we're delighted to be an award-winning business:
Find out more about Radfield Home Care Colchester, Frinton & Clacton.
Colchester, Frinton & Clacton (Essex)
We are proud to care
Radfield Home Care is a national business, specialising in private home care for older people. We're a forward-looking, award-winning business setting new standards for the quality of care in all our communities.
See what working at Radfield will mean for you.