Radfield Home Care Liverpool North
Help people in your community age well and remain connected to what matters most to them.
Hi there, welcome to Radfield Home Care Liverpool North
We are your local care champions
Run by Dave Bellis, we specialise in personalised, private care for older people in their own homes.
Radfield is a national leader in home care innovation and a fast-growing, multi-award winning business.
We are united and inspired by our purpose: To keep people connected to the things that matter to them. It's a simple, powerful promise we call Be There.
Everyone who joins the Radfield family has a huge role to play in making it happen.
Care with us
Here at Radfield we are absolutely focused on providing the highest standard of care to our clients, and in order to do that the commitment of our home carers is commendable. They work extremely hard to ensure vulnerable people in the Liverpool area are well cared for, so we make sure that we look after them in return. Paying the Real Living Wage means our care teams are some of the highest paid carers, but rightfully so as they do a fantastic job every day.

Dave Bellis

Owner & Director - Radfield Home Care Liverpool North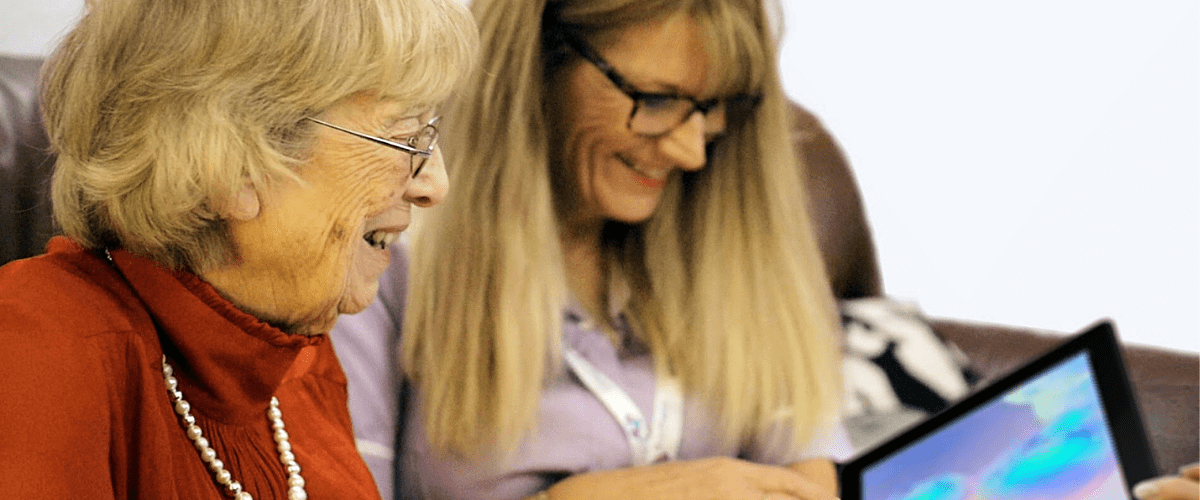 Working at Radfield Home Care Liverpool North
We first opened our doors in July 2017. Since then we've grown every year for the past four years.
Dave's inspiration for his business has been driven by his struggle to find high-quality, person-centred home care for his parents. He previously worked for Shell for over 15 years, interacting with individuals from all walks of life. He's bringing all the skills he's acquired over the years to run and thrive as a successful private home care business.
Our culture shapes everything we do. From our industry-leading Caring for our Carers™ pledge and core values to our range of benefits and development opportunities, we support and invest in our team to empower them to support our clients and their families.
We are proud to be a Living Wage Foundation Employer, paying the independently calculated Living Wage rates to all our Care Professionals.
Our focus is on our team, our clients and their families. It's always nice to see our impact recognised by others and we're delighted to be an award-winning business
Find out more about Radfield Home Care in Liverpool North.
Liverpool North (Merseyside)
We are proud to care
Radfield Home Care is a national business, specialising in private home care for older people. We're a forward-looking, award-winning business setting new standards for the quality of care in all our communities.
See what working at Radfield will mean for you.