Radfield Home Care Liverpool South
Help people in your community age well and remain connected to what matters most to them.
Welcome to Radfield Home Care Liverpool South
We are your local care champions​
Run by the husband and wife team, Tola and Kunbi Taiwo, we specialise in personalised, private care for older people in their own homes.
Radfield is a national leader in home care innovation and a fast-growing, multi-award-winning business.
We are united and inspired by our purpose: To keep people connected to the things that matter to them. It's a simple, powerful promise we call Be There.
Everyone who joins the Radfield family has a huge role to play in making it happen.
Care with us
"When specialist person-centred care is introduced, I have seen the enormous positive impact this has. "Radfield Home Care's core principles really resonate with ours, and we look forward to providing a high-quality specialist care service, making a positive difference to the older community that we know and love."

Dr Kunbi Taiwo

Owner & Director - Radfield Home Care Liverpool South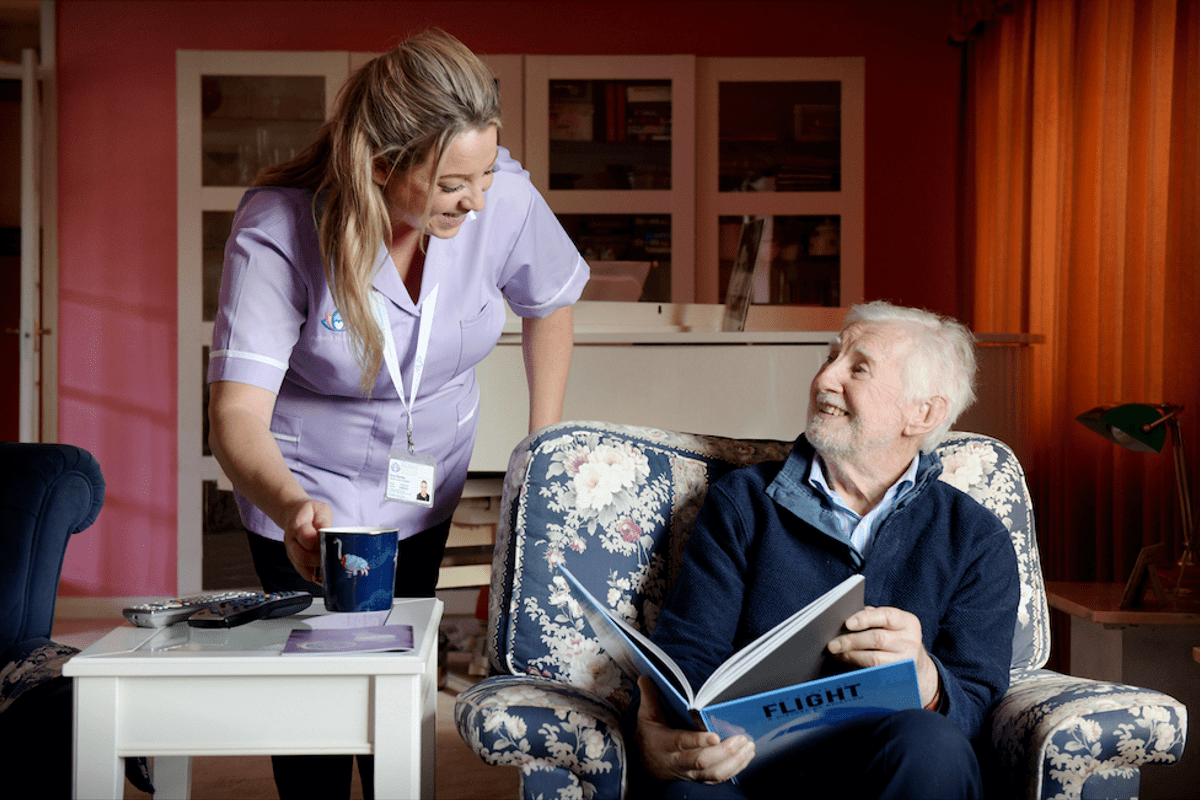 Working at Radfield Home Care in Liverpool South
We first opened our doors in January 2019. Since then we've done nothing but grow, supporting our expanding team of care workers to provide exceptional care across Southern Liverpool.

Tola and Kunbi are driven by a passion for providing exceptional home care services within their local community. Kunbi is a fully qualified General Practitioner (GP) and was drawn to a career in health and social care by her innate need to help others.
Tola transitioned to the health and social care sector with a wealth of experience as a Business Analyst. He uses his knowledge to support those around him, for example, he provides free training in CV writing and interview preparation to members of his church; preparing them for successful and fulfilling careers.
Our culture shapes everything we do. From our industry-leading Caring for our Carers™ pledge and our core values to our range of benefits and development opportunities, we support and invest in our team to empower them to support our clients and their families.
We are proud to be a Living Wage Foundation Employer, paying the independently calculated Living Wage rates to all our Care Professionals.
Our focus is on our team, our clients and their families. It's always nice to see our impact recognised by others and we're delighted to be an award-winning business:
Top 20 Home Care Group 2021 (homecare.co.uk) This award highlights Homecare.co.uk's most recommended Home Care Provider Groups in the UK.
Find out more about Radfield Home Care in Liverpool South.
Liverpool South (Merseyside)
We are proud to care
Radfield is a family business. We were founded by brother and sister Alex and Hannah, who grew up in the residential home their parents, Chris and John, set up and ran for over 27 years. To this day Alex and Hannah are still leading Radfield.
See what working at Radfield will mean for you.