Radfield Home Care Harlow, Epping & Ware
Help people in your community age well and remain connected to what matters most to them.
Hi there, welcome to Radfield Home Care Harlow, Epping & Ware
We are your local care champions
Run by Ritesh Vyas, we specialise in personalised, private care for older people in their own homes.
Radfield is a national leader in home care innovation and a fast-growing, multi-award winning business.
We are united and inspired by our purpose: To keep people connected to the things that matter to them. It's a simple, powerful promise we call Be There.
Everyone who joins the Radfield family has a huge role to play in making it happen.
Care with us
As my grandparents got older I realised how important it is that the right support structure is there for older people to help them live a full and vibrant life. We aim to be an integral part of the community, offering support to those that need it.

Ritesh Vyas

Director & Owner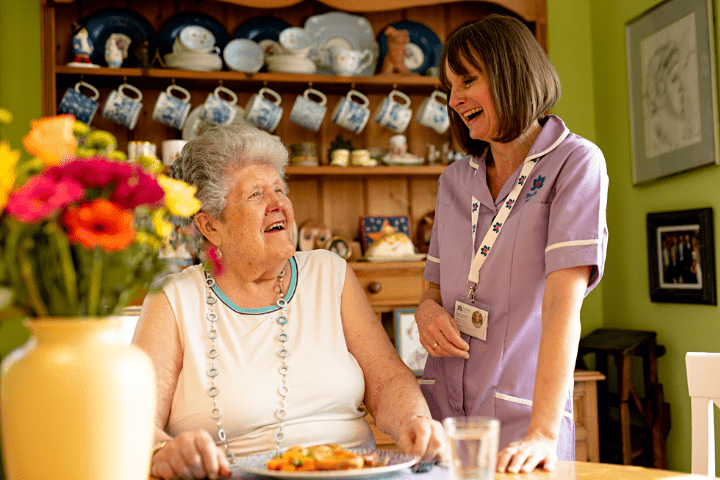 Working at Radfield Home Care Harlow, Epping & Ware
We first opened our doors in May 2022. Since then we've established ourselves as a new and exciting provider with an emphasis on empowering our care assistants to provide exceptional care in Harlow, Epping & Ware.
Prior to launching Radfield Home Care Harlow, Epping & Ware Ritesh spent many years helping to care for his grandparents and extended older family members. This gave him a solid understanding of what it takes to be a Care Professional and gave him the motivation to provide impeccable care services.

Ritesh's rich background in the corporate world has given him the experience he needs to take a structured and informed approach to running his business.

Radfield Home Care puts a lot of emphasis on the family values the company was founded on and with this comes championing client satisfaction and making Care Professionals feel valued and supported. These values align perfectly with Ritesh's own goals and aspirations.
Our culture shapes everything we do. From our industry-leading Caring for our Carers™ pledge and our core values to our range of benefits and development opportunities, we support and invest in our team to empower them to support our clients and their families.

Our focus is on our team, our clients and their families. It's always nice to see our impact recognised by others and we're delighted to be an award-winning business:
Top 20 Home Care Group 2022 (homecare.co.uk) This award highlights Homecare.co.uk's most recommended Home Care Provider Groups in the UK. Radfield Home Care has won this award for five consecutive years, making it one of the best-reviewed home care groups in the country.
Find out more about Radfield Home Care in Harlow, Epping & Ware.
Harlow, Epping & Ware (Essex)
We are proud to care
Radfield Home Care is a national business, specialising in private home care for older people. We're a forward-looking, award-winning business setting new standards for the quality of care in all our communities.
See what working at Radfield will mean for you.